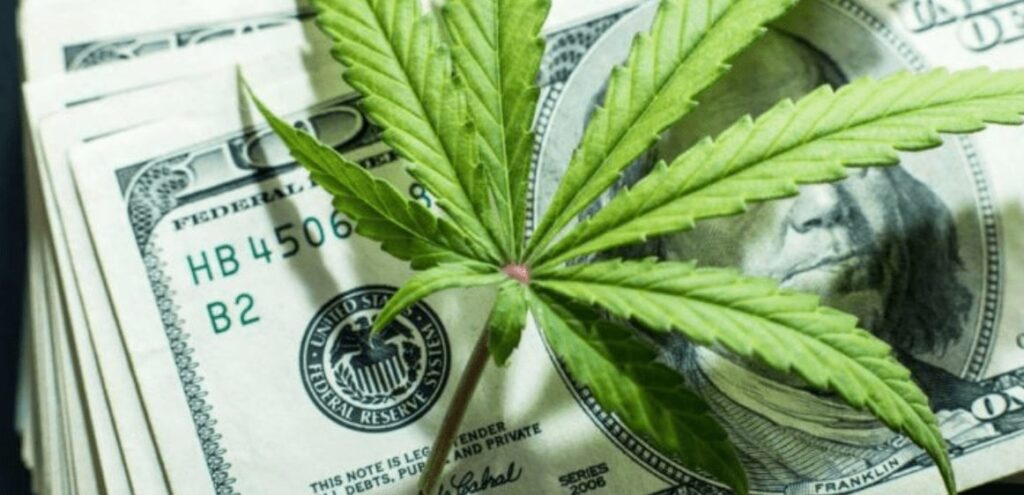 According to reports, the Minister of Economy is expected to sign an order in the coming days to allow medical cannabis to be exported abroad - three years after the government first approved it.
Shares of Israeli cannabis companies on the stock market jumped this morning following the election results as well as the publication of a draft export order, which is expected to be finalized in the coming days and allows for the export of medical cannabis abroad - 3 years after the government first approved it.
According to the order, which was first published on Ynet's website and a copy of it also came to Cannabis Magazine, Minister of Economy Eli Cohen would allow any company with a cannabis growing license to apply for export abroad.
The new order apparently also allows for the export of cannabis strains, cuttings and seeds in the future, according to Ynet's report, in contrast to the original government decision that explicitly states that genetics and plant materials will not be exported, but only finished products.
It is estimated that cannabis export will put large sums of money into the companies that may allow the reduction of cannabis prices in the domestic market. Prices have risen by four times as a result of the reform, leading to a public protest and even a petition to the High Court which will be discussed in Jerusalem tomorrow.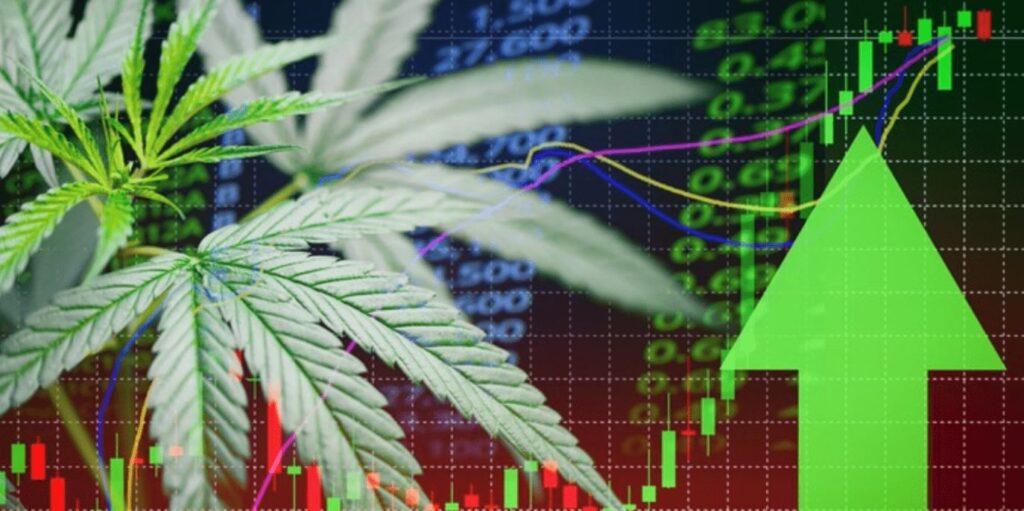 On the other hand, some claim that there are still not enough destinations for exporting medical cannabis, that is, countries that have regulated the field and are interested in importing produce from Israel. Canada, for example, does not allow cannabis imports for trade.
Recently, Israeli companies have actually started importing cannabis from abroad, so far they have been imported over half a ton by the companies "Bazelet" and "Canndoc", and the companies "Univo" and "Together" are also expected to import more than half a ton.
Below soaring local cannabis stocks:

Cannbit Pharmaceuticals Ltd. + 15.91%
Intelicanna Ltd. + 10.07%
Seach Medical Group Ltd. + 7.84%
Canndoc - Intercure Ltd. + 7.77%
Together Pharma Ltd. + 7.64%
Cannassure Therapeutics Ltd. + 7.52%
Panaxia Pharmaceutical Industries Ltd. +5.70%
Medivie Therapeutic Ltd. +5.67%
Pharmocann Global Ltd. +4.37%
Univo Pharmaceuticals Ltd. +3.69%
Micromedic Technologies Ltd. +2.64%

Source: Cannabis Magazine

Even if tomorrow cannabis exports is allowed, still no company can export
It was reported this morning that the order authorizing medical cannabis exports is expected to be signed in the coming days and anyone holding a cannabis growing license could apply for permission to export abroad. However, according to Attorney Hagit Weinstock, the companies in the country are not yet truly ready for export to Europe.
It was reported this morning that the order authorizing medical cannabis exports is expected to be signed in the coming days by Minister of Economy Eli Cohen, and anyone holding a cannabis growing license can apply for permission to export overseas. Against the backdrop, medical cannabis shares are leaping today in Tel Aviv with shares of cannabis +15.91 % Intelikana + 10.07% Kanashur + 7.52% Medical Discourse + 7.84% and Intercure Stock + 6.95% So even though we have heard countless times that export is another happy moment, let us assume for a moment that this will happen.
To that end, we conducted an interview with one of the pioneers of cannabis regulation in Israel, Attorney Hagit Weinstock, Co-Founder of Weinstock-Zehavi & Co Law, which has been practicing in Israel since 2015 on the regulation of medical cannabis in the Israeli Europe and Canada markets. Attorney Weinstock and her firm have been involved in many medical cannabis deals in recent years, and have signed and brokered cannabis deals for companies and investors from Israel, Canada and Europe for several tens of millions of dollars.
So suppose next week the companies get a permit to export cannabis from Israel, does that mean they can actually export?
"If the order is published in the next few days, then the day after an Israeli cannabis company that wants to put a container in the port and dispatch it, must still go through the natural process that needs to happen - the state opposite has to issue an import license and for that need meet certain criteria and only about 30% will meet and only In about two or three months. That is, only these companies are regulated for export to Europe, although all companies think they are ready. "
"The European market is very tightly defining who can market and sell medical cannabis, and the regulation there follows the quality already from the seed level. The clear way for those who want to succeed in this market, a lot of companies are approaching us with the desire to market their cannabis in the European market that is very strong. We tell them we know exactly what needs to be done, and this is not an easy way, but it does make sure that the companies that remain and indeed succeed in bringing material to Europe are only serious players on an international scale, in all respects - financial stability, regulatory response, product and product relationships. The good with regulators in European countries h Again just like the connection with them here in Israel, and those who do not have it can not move there. "
"As of today, nobody here is ready to export. Certainly the companies here want to export and have material, which is excellent material, but it does not comply with German regulation. Why? Because material that passes this regulation must first meet the EU-GMP standard already The seeds, through growth to the level of the product, and also go through the German monographs, which no company does yet, they think if they have greenhouses here and they grow material with seeds that have not passed the European filter they can export, but it does not exist And that's not possible. That's something I say to all the companies that come to us and want to export, you have to know what rules in the field you go into if you want to win the game. "
When is it estimated that actual cannabis exports will begin?
"In the first six months, the first tone is exported. Companies that can export are only companies that comply with seed and plant-level monographs and analytics, and can reflect this compliance to the regulator correctly. It is a history of the seeds sown - every regulatory body in the world seeks this legal history even before the seeds arrive. The Biparam, this is Germany's prickly pear - the German regulatory body that approves medical cannabis and the entire Union, knows exactly what it wants to see, and demands to see It does this neatly, otherwise it does not move the company.
We are currently in the final stages of preparing the companies that have contacted us to export and carry out the repairs we are working on, and activity with the European regulator is already in the process of being finalized, so I believe that within two months they will be ready. But you have to understand that from start to finish the process takes about 9 months, so companies that haven't started the process will be left behind, depending on how ready the company is and at what stage it is in terms of regulation and the documents that need to be presented. "
Exports If and When - Concentrate in Germany, Canada? Where actually?
"For Israelis it is first and foremost Europe. As mentioned, the European market is huge, and it is geographically closer than the Canadian market, which is also already flooded with towers. In contrast, the European market is characterized by a lack of material. There are already millions of patients with registrations and licenses, but stopping the division because there is no Still exporting to Europe and no import and marketing approval. So if growth there is an average of 120% per year, once the gates are opened, we will leap well beyond 150% growth per year. "
Are the regulatory requirements for export to Europe likely to have a material impact on costs?
"It is true that European regulation of medical cannabis is affecting the cost of production, but anyone who wants to play on this huge lot and deliver goods to hundreds of thousands of patients must do it this way otherwise he will not last. Europe is a huge market. , And this market is growing on average 120% each year, but against all this there is only one supplier of cannabis.
Source: Biz Magazine