CCS - Container Cultivation Solutions
The CCS (Container Cultivation Solutions) is one of BH Synergy's flagship products that are taking the industry by storm. This cultivation system uniquely operates through plug-and-play units that facilitate an optimized cannabis cultivation environment. With it, businesses can be assured of maximum productions after the license processing through the following:

40% increment in the cultivation space that signifies immense benefits over traditional builds
Significant reduction in incurring crop loss from plant segmentation
Pre-built specifications to promote optimal environments

The CCS primarily acts as a self-contained system uniquely tailored to meet the needs of today's rapidly evolving commercial cultivator. The system is precisely developed to meet regulatory guidelines as a prerequisite to widespread adoption by various clients. Its essential benefits over other traditional systems include:

Advanced security with limited-access units
Effective speed-to-market strategies with easy setup and fast delivery
Precision environmental controls which promote risk mitigation of decayed plants
Limited space footprint that supports lean manufacturing applications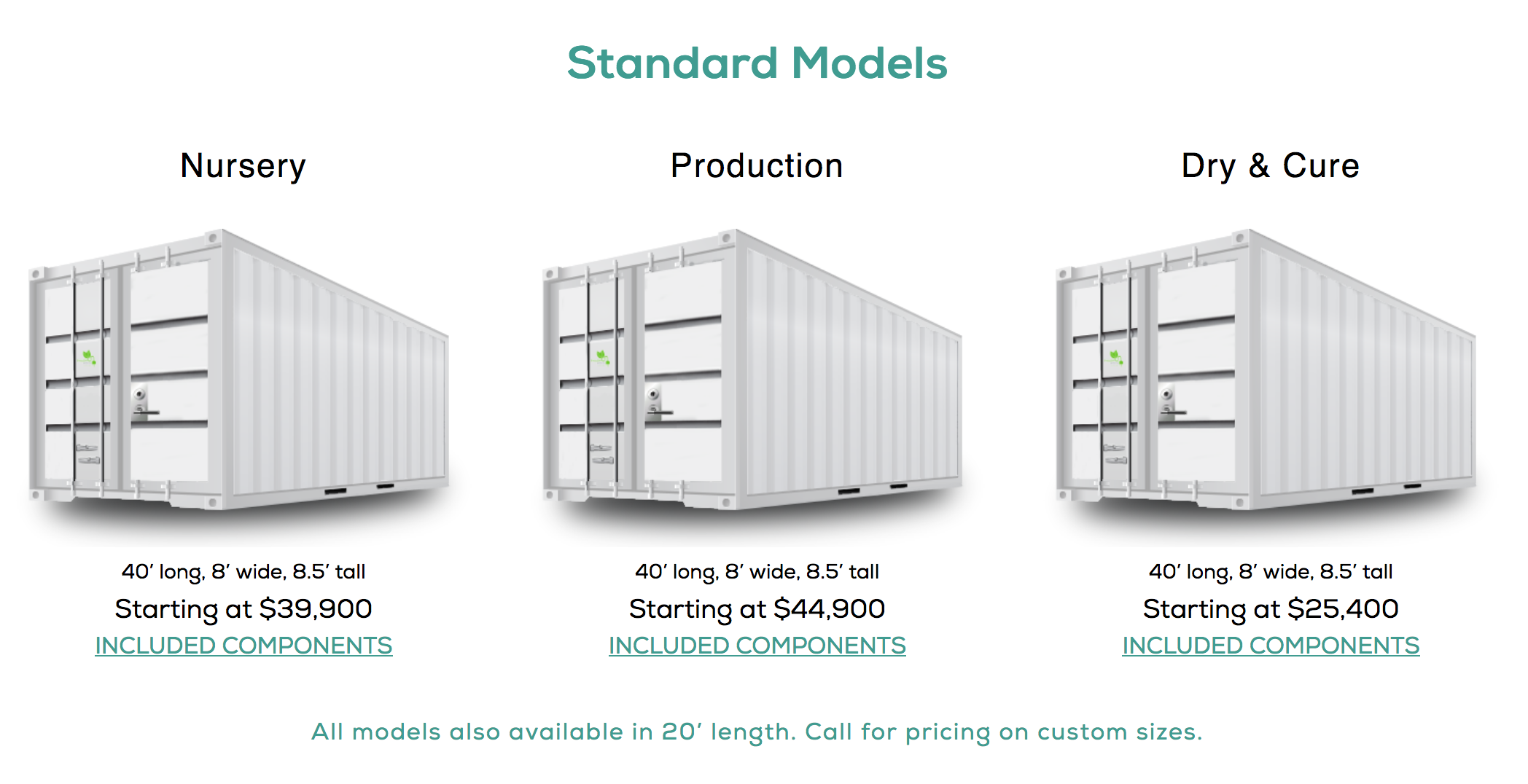 How It Works

Each CCS unit is fully integrated with critical equipment and technology that harness the CCS's capacity to provide turn-key solutions for horticultural and agricultural applications. In its standard version, the is uniquely designed to promote both outdoor and indoor usage.

Finding the right setting and conditions to promote cannabis growth can be a task for most entrepreneurs and dispensary owners. Fortunately, CCS offer prime requirements to not only enhance cannabis growth but also serve as an efficient storage unit. The cube offers a lot of flexibility, and you can create a growth space quick if you need to. In addition to the environmental conditions achieved in the cubes, we use 100% organic growing medium which is connected to automated gravity-fed watering systems. This reduces the overhead ineffectiveness and inefficiencies involved in the grunt work that goes into hand watering plants and mixing the supplements during the life-cycle of a plant.

To achieve this remarkable phenomenon, we take pride in having a seasoned team that identifies and adopts cultivation tools crucial in ensuring that the entire process is a resounding success. The key lies in utilizing state-of-the-art cultivation equipment that operates with precision under the intensive care of reputable experts.

With this cultivation technology, we can provide unrivaled services to our esteemed clients. The cube offers a highly coveted opportunity for most dispensary owners and entrepreneurs. When you come to us, we will take your considerations with adequate attention and help you identify the best solution tailored to meet your needs. We are able to deliver a low cost yet quality product that will optimize your ROI. Contact us for a consultation with one of our CCS experts.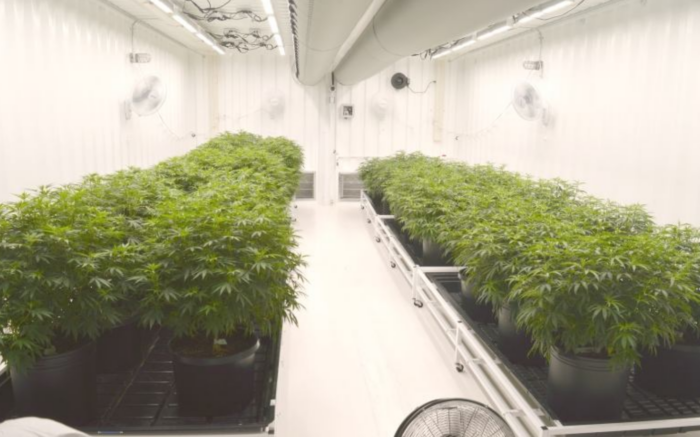 Project at Calgary, Canada Location: